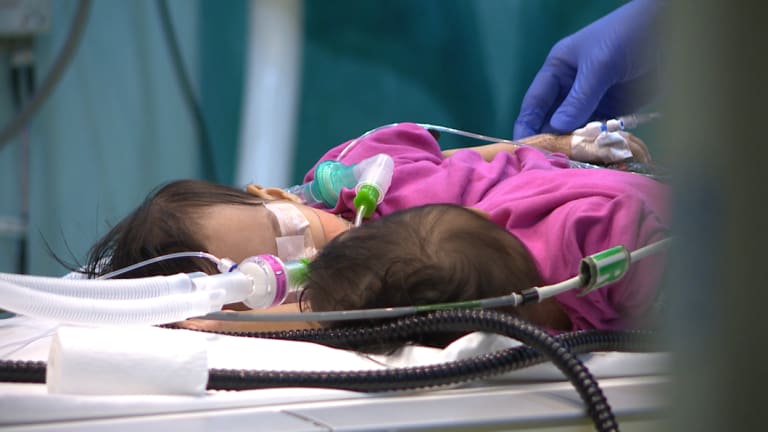 It is known that the 15-month-old girls are joined via their shared liver, but doctors said they would not be able to tell if they also shared a bowel until the sisters go under the knife for the first time.
Dr Crameri said one of the risks was the use of anaesthetic, as they did not know how one twin would react to the other receiving it.
On Thursday afternoon, the twins travelled to Melbourne from Kilmore, where they have been staying at the country retreat of the Children First Foundation.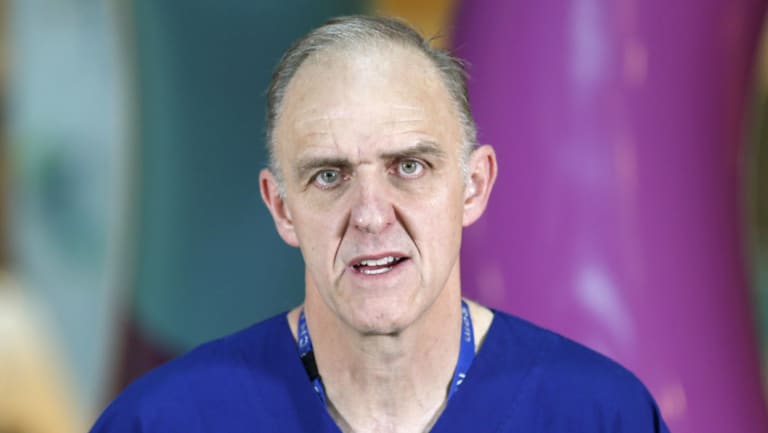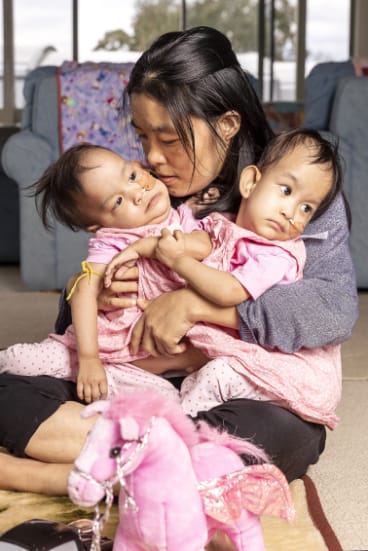 The charity's chief executive Elizabeth Lodge said the toddlers' mother Bhumchu Zangmo was feeling "a little bit scared" about the operation, but was otherwise in good spirits.
She will spend Friday praying and meditating.
"She just wants that quietness and finds it peaceful," Ms Lodge said.
"She still has this extraordinary calmness about her, which is just amazing."
Dr Crameri said if there were any unexpected problems during the operation, the hospital had all the resources and experts on hand that it would need.
One of the biggest operating theatres has been commandeered for the procedure, which will involve two teams of anaesthetists – one for each sister.
The surgical team will also split in half once the initial separation is complete.
About 18 people will be in the operating theatre – including Bhutanase paediatric surgeon Dr Karma Sherub, who flew into Melbourne this week.
Dr Sherub first met the girls when they were only a day old and played a major role in getting the twins to Australia, having already spent time in the country as the winner of a medical scholarship.
Nima and Dawa were born by caesarean section on July 13 last year in a regional hospital in the Himalayan Kingdom of Bhutan, shocking doctors and the twins' family who had been expecting twins, but did not know they were conjoined.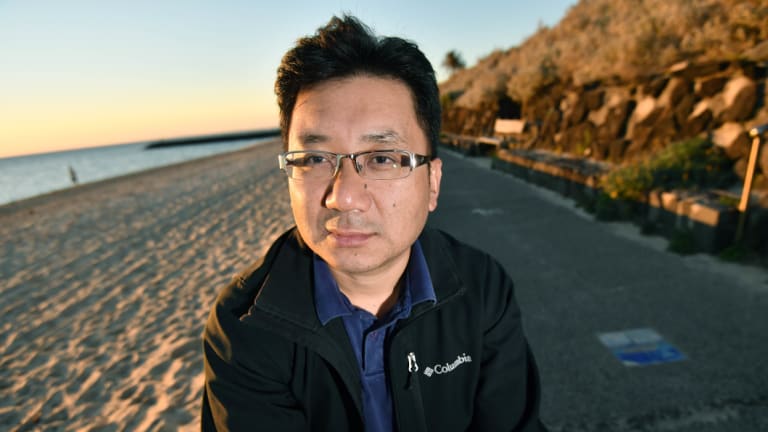 It is expected the girls will spend about a month in hospital following the surgery and Dr Sherub previously told The Age that they may take time to catch up with some of their milestones
"Especially Dawa, as she has not been moving much. A few of the muscles on her limbs are not developed, because they have not been used.
"Nima is just now trying to stand up and walk. She's struggling because Dawa is holding her back."
Aisha Dow reports on health for The Age and is a former city reporter.
Liam is Fairfax Media's science reporter